Hi, I'm Karen, the owner and sole employee of Literarti!
I have been making bags from books for 3 years now from my farmhouse kitchen in rural Yorkshire, England. I have made over a hundred bags so far, mostly requests from customers. You can read my story in the local paper here.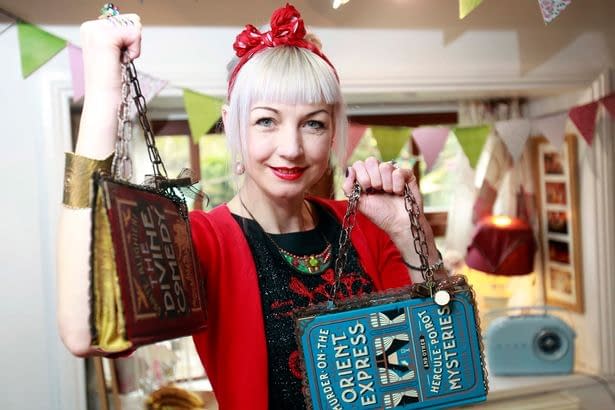 OUR STORES
At the moment I am an online-only store, but this may change in the future. I am based in West Yorkshire so if you are local, you are welcome to collect your order.
CONTACT
Howroyd Farm,
Whitley,
West Yorkshire
Phone: 07749 306255
Email: [email protected]